An adventure getting here,
sometimes hard to leave,
but always an individual welcome!
In reality virtually unforgettable!

---
Fair Isle Area
Weather Forecast


Showery rain across Orkney extending to Shetland by this afternoon, with some occasionally heavier outbreaks. Mostly light winds mainly NE'ly at first, but generally variable in direction. Cloudy tonight with some outbreaks of showery rain, Shetland becoming misty. Orkney will turn drier later in the night.

A dry, bright start for Orkney on Wednesday. Shetland damp and misty, with the brighter weather spreading up from the south for a time before cloud and more rain arrives later. Moderate SE'ly winds.

Rather cloudy with showers on Thursday and Friday, but also drier, brighter spells. Mostly moderate S to SW'ly winds.

Fairly changeable over the weekend and into the start of next week with showers but also some dry bright periods with some sunshine at times. Moderate to fresh S to SW'ly winds, possibly turning W to NW'ly later.


Sea State next 3-days:
Slight to moderate.
---
'A Time to Keep'
Songs by Lise Sinclair based on the short stories by George Mackay Brown


A Life to Remember
God Bless
---
'Fair Isle: through the seasons'


This new book about the island now available!
Have a look at the website for more details.
---
Search
www.fairisle.org.uk
with

---
---
FLIGHTS TO FAIR ISLE
from Shetland
with Directflight

For enquiries/bookings phone
Tingwall Tel: 01595 840246
Summer timetable

Good Shepherd
sailings
Winter
---
THE NEW FAIR ISLE BIRD OBSERVATORY

---
Fair Isle
New Information Pamphlet
(3-fold A4)
download the large file (3.5MB)
or the smaller (0.5MB) pdf file
---
Panoramic views of Fair Isle
South Harbour, South Lighthouse and southern crofts from near Utra


From the North Haven pier
and another
From the North Haven pier

---
STANDING INTO DANGER SHIPWRECKS OF FAIR ISLE

by local author Anne Sinclair.
This interesting and very readable booklet has recently been published and copies are now available for sale on Fair Isle and also by mail-order.
(Price £7.95 plus P&P per copy.)
Please click here for further details.
---

A brief glimpse
around the Isle
('slide show')
---
---
FAIR ISLE WEBCAMS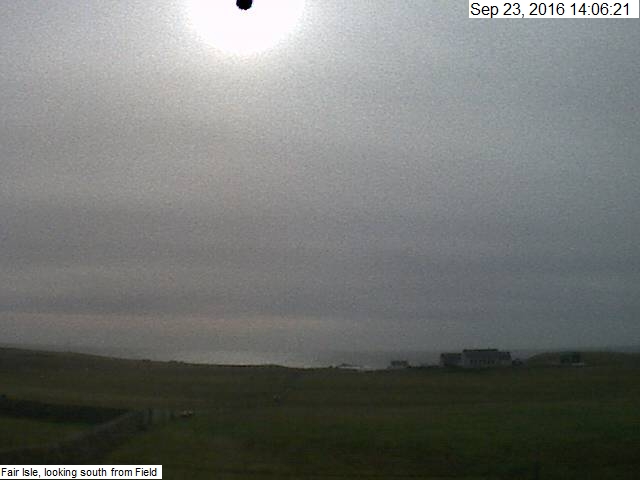 Looking E to Sheep Rock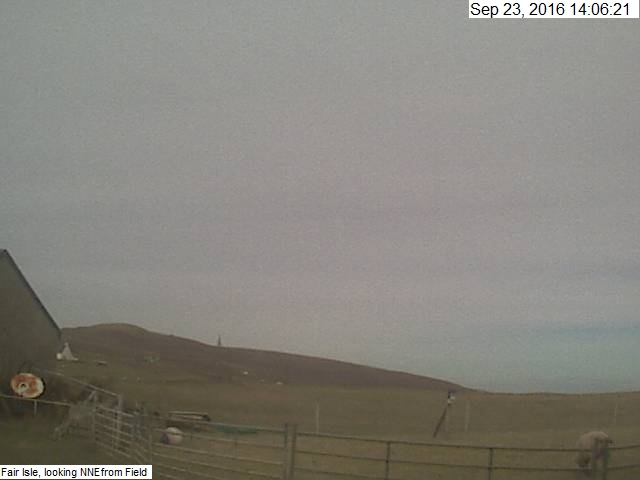 Looking NNE to Ward Hill (217m)
---
Exclusively Fair Isle"
Elizabeth Riddiford
http://www.exclusivelyfairisle.co.uk/


'Fair Isle Made in Fair Isle'
Hollie Shaw and Catriona Thomson
mailto:shawderyk@btconnect.com
'Fair Isle Knitwear'
Mati Ventrillon
http://www.fairisleknitwear.co.uk
'The Fair Isle Textile Workshop'
Kathy Coull
http://www.kathycoull.com
---
Fair Isle Marine Environment & Tourism Initiative.
(FIMETI)

FIMETI's website now contains lots more background information, news, events and photographs, including all the latest MPA news and updates in FIMETI's annual newsletter
MAKING WAVES

The latest newsletter
no 12, March 2015
has now been published and is available on-line via the above link.
---
The Fair Isle Times
Fair Isle's 'local newspaper'
After 35 years of continuous publication subscribers can now received their copy via e-mail or
downloaded it from the FIT website.
As an example here is Vol 33 No1
(This one is quite a large download at 7MB, most are between 0.5-1.5MB

---

Mati Ventrillon's knitwear
www.fairisleknitwear.co.uk
---

Yachts and Good Shepherd IV, N Haven

Cruise ship at anchor - Hebridean Princess
---